I'm going to give you the exact steps to start a profitable blog from beginning to end so that you can create your own blog that makes a bigger impact and a bigger income in less time, with less frustration, and less money spent.
Are you ready to take the leap and start a money making blog that gets you out of your soul-sucking 9-5?
Whether you have your full blog planned out in your head, sassy name and all or you had no idea picking out a name was even a thing you had to do, let alone what in the world you'll actually blog about...
This eBook will teach you how to start a blog from absolute scratch
Oh and not just any old blog...a blog that actually makes you money with real, proven actionable strategies that don't require you to sell your soul.
You may be thinking, but the internet though...
Sure, you can scroll the internet for hours and hours on end searching for that one answer..
OR
You could get all the answers literally handed to you so you can start your blog TODAY. NO SCROLLING OR TIME WASTED REQUIRED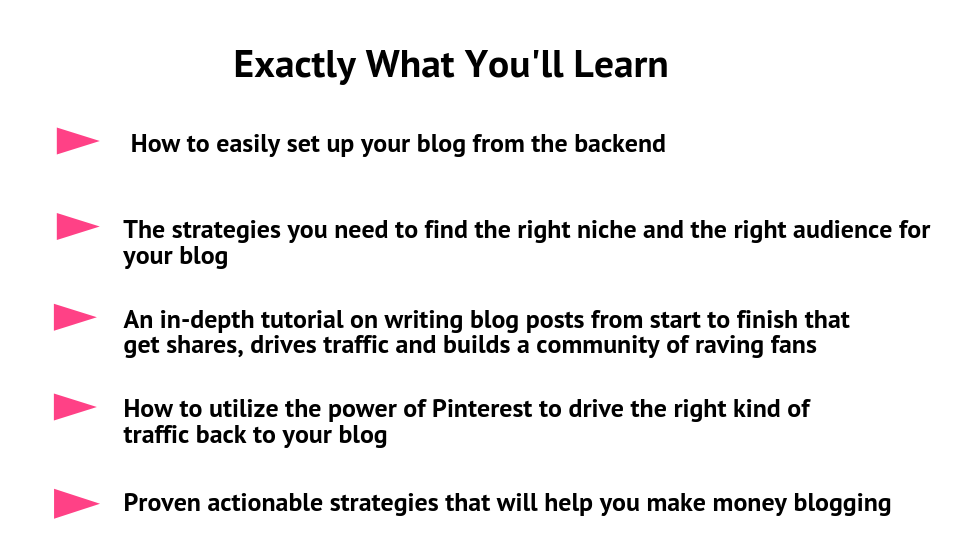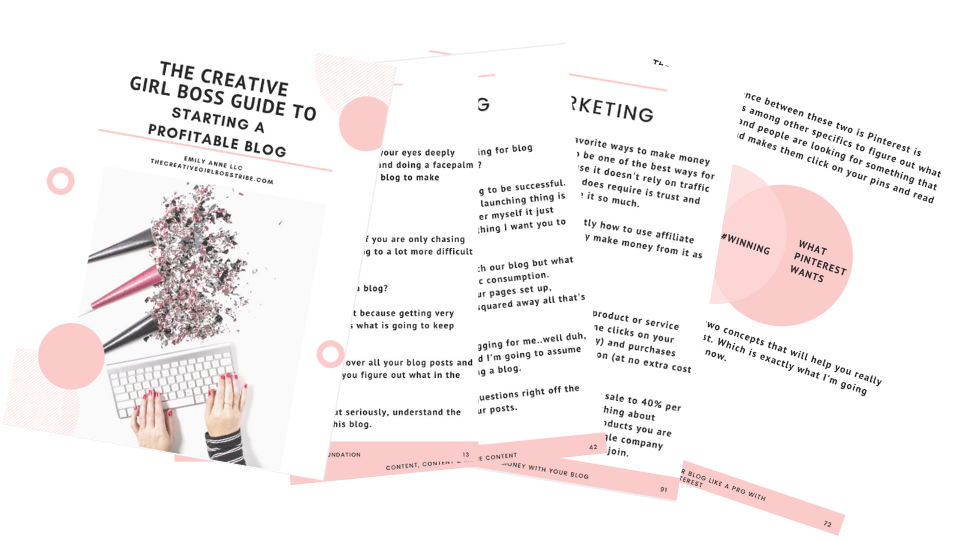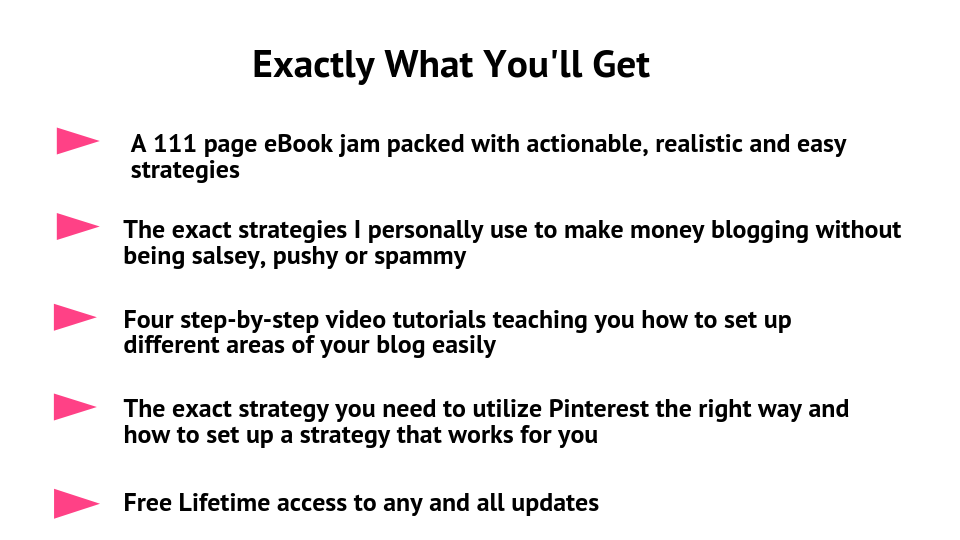 The choice is yours
SPEND HOURS ONLINE SIFTING THROUGH BLOG POSTS ABOUT BLOGGING...
OR
GET ALL THE ANSWERS IN ONE PLACE WITH REAL, ACTIONABLE AND EASY STRATEGIES